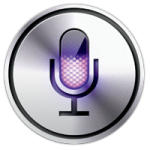 @ReagentX and @ChristopoulosZ just released a new Cydia repo with a package called SiriN1ght that lets you install the Siri UI on your iDevice, just like sirisn0w. It does currently NOT connect to Apple's servers due to the missing authentication files. The difference to sirisn0w is that SiriN1ght contains the actual files copied off an iPhone 4S, whereas sirisn0w used some fake frameworks in order to work.
As soon as the authentication files are available (jailbreak for the iPhone 4S required), this package will most likely get updated and will hopefully finally bring Siri to our older iDevices.
I personally would not recommend to install this package as you only get the User Interface and the chances of breaking your iDevice are pretty high. There were a lot of people complaining about respring loops when sirisn0w was released, this could happen with SiriN1ght as well.
If you still want to install SiriN1ght, just add http://cydia.zchristopoulos.com/ in Cydia.
Warning: SiriN1ght is incompatible with Semi-Tether. So you should either not install SiriN1ght or first uninstall the Semi-Tether to avoid a respring loop. @ChristopoulosZ also tweeted that you cannot uninstall SiriN1ght, you have to restore your iPhone.
rxtech.tk
Follow us on Twitter of Like our Facebook page to get the latest news from our site:
@SiriHacks folgen
Share this article