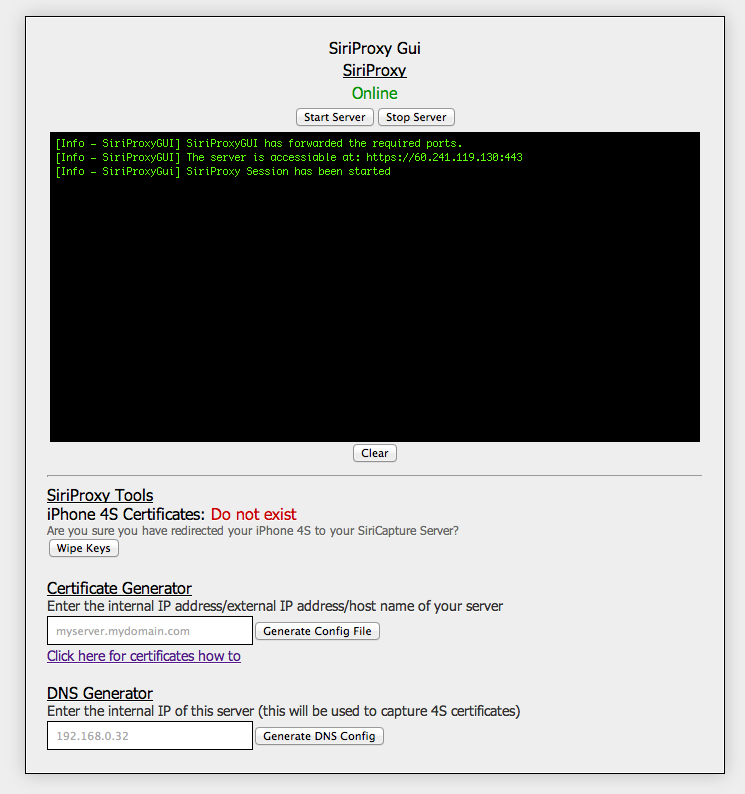 @nickw444 is working on a SiriProxy GUI for Linux (Mac OS X support is planned). Once you downloaded the installer, just start setup.sh and the automatic downloader will install all required files. You still have to do some more work to get the certificates and connect your iPhones to the server, but the tutorial explains every step.
Click here for the SiriProxy GUI Tutorial
There are some great features planned for SiriProxyGui, such as a VPN installer, the ability to have multiple 4S keys and even Web Stats and monitoring.
via nickwhyte.com
Follow us on Twitter of Like our Facebook page to get the latest news from our site:
@SiriHacks folgen
Share this article