Share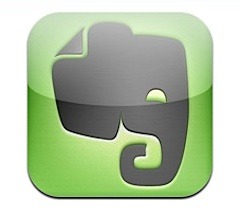 We previously covered how to use Siri to post to Twitter, Facebook, Google+ and your Blog. A user brought to our attention that you can use the same method to send notes to your Evernote account. Just follow these simple steps:
Login to www.evernote.com. Create an account if you haven't got one.
Go to the Settings tab and you should see an E-Mail address that looks something like [email protected]
Create a new contact called Evernote and assign your E-Mail address to it. (If Siri doesn't recognize "Evernote", try calling the contact something similar like "Evan Note")
You can now create a new mail with Siri and send it to Evernote.
In the subject line, you can first write down the title of your note, then add @notebook to assign your note to a certain notebook and #tag to assign tags to your note. For more information, visit the Evernote Blog.
Thanks Kelly Miyashiro for the tip!
Follow us on Twitter of Like our Facebook page to get the latest news from our site:
@SiriHacks folgen
Share this article