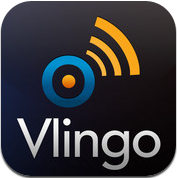 Vlingo is a voice recognition start-up from the Boston area. Since the launch of Siri last week, Vlingos voice actions went up 50% over the previous high. Because Siri is such a huge success, many iPhone 4 users want to have the same or similar functionality on their phones, so they try Vlingo, which is available for iOS, Android and Blackberry.
Vlingo's CEO had hoped that Siri would increase the public interest in voice recognition software, and it looks like he was right:

"The last 10 days have truly shown that the market has embraced the voice-powered Assistant.  Apple announcing that Siri would be the centerpiece of the new iPhone 4S has had nothing but a positive impact for Vlingo.  Vlingo saw its usage doubled following the announcement, and we have seen interest and activity at all-time highs in the week since. Clearly, Vlingo has been identified by customers and the media alike as a longtime leader in the market, and presently the best alternative for anyone without an iPhone 4S, including all Android and BlackBerry owners."
Vlingo is available for free in the App Store.
Take a look at this infographic charting Vlingo's growth.
via gigaom.com
Follow us on Twitter of Like our Facebook page to get the latest news from our site:
@SiriHacks folgen
Share this article