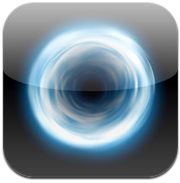 iTeleport is a powerful remote control VNC app for your iPhone, iPod touch and iPad. iTeleport is packed with features and easy to install. Just download the iTeleport on your iDevice trough the App Store ($19.99) and install the free iTeleport Connect Client for your Mac or PC.
Today they released a new feature avaliable exclusively for the iPhone 4S: Voice commands! Simply tap the microphone in the keyboard an say "Launch + Application Name" and the App will launch on your Mac.
Voice commands are currently only available on the Mac, but Windows support should come very soon. Watch the video after the break.
iTeleport is one of the first apps that make use of Siri's speech-to-text feature. We are starting to see the potential Siri has if developers start using it.
Do you know any other apps that make use of Siri's speech-to-text functionality? Send us an e-mail or leave a comment to let us know.
Website: iTeleport
Share and Enjoy