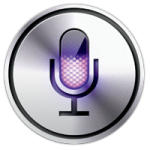 Siri has some amazing features. Unfortunately, right now it isn't available for other phones than the iPhone 4S. Our friends at extremetech.com put together a list of 5 Siri-like apps you can download on your iPhone 4, iPod or iPad right now.
Vlingo (Free)
Google Search (Free)
Dragon Go! (Free)
Built-in Voice Control (Free)
Voice Camera Pro ($1.99)
Head over to extremetech.com to learn more about these apps.
Share and Enjoy