Share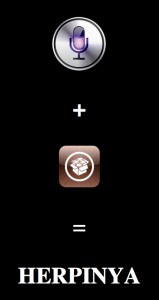 We've been getting a lot of requests about what Herpinya is and whether or not herpinya.com is a legit Siri Port.
Herpinya.com is NOT a legit Siri port. If you visit the website on your iOS device, you can press on the microphone button and you will hear a noise that sounds like "herpinya". We would not recommend to visit this website as they may upload vulnerable code at a future date.
Herpinya is the codename given to Apple's Siri when being ported to lower generation iDevices.
Source: Urban Dictionary
Follow us on Twitter of Like our Facebook page to get the latest news from our site:
@SiriHacks folgen
Share this article