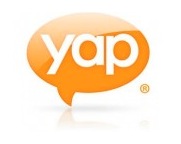 According to The Atlantic, Amazon has quietly acquired a voice recognition firm called Yap. Yap had been working on a service that converts voicemail to text. This service was discontinued on October 20th.
"Though the acquisition was apparently completed in September, no public announcement has been made by either company. The filing does not mention Amazon by name, but Yap merged with a company called "Dion Acquisition Sub" that just so happens to be headquartered at 410 Terry Avenue in Seattle, Washington, an Amazon.com building."
This could mean that Amazon tries to take on Apple's Siri. The new Android based Kindle Fire tablet seems to be the tablet with the strongest potential of being an iPad rival. To compete against Apple and the iPad (the iPad 3 will probably also have Siri), an own voice control software is a must.
Share and Enjoy