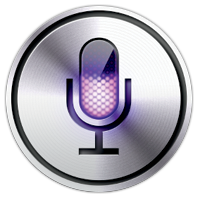 Siri is without a doubt one of the biggest selling points of Apple's new iPhone 4S. Many people hoped that Siri would also come to older iOS devices. We even heard that Siri is being tested on the iPhone 4. Now Apple has confirmed that they do not have plans to bring Siri to older iOS devices.
This statement from Apple at this point isn't very surprising, because if they said they would also enable Siri on older devices, it would probably damage the sales the iPhone 4S.
It looks like we once again have to rely on hackers to get Siri to our older iDevices.
via CultofMac
Follow us on Twitter of Like our Facebook page to get the latest news from our site:
@SiriHacks folgen
Share this article