Share
@browntechx answered some of the questions about the Siri Port.
First, he said the reason siriport.com changed back to the old design is that they are switching to a new server to prepare to release their port.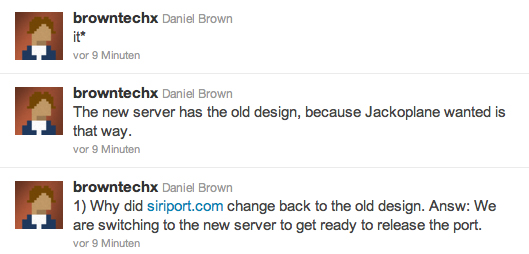 1) Why did http://siriport.com/ change back to the old design. Answ: We are switching to the new server to get ready to release the port.

The new server has the old design, because Jackoplane wanted it that way.
Another question was: Will it be a package off a Cydia repo? The answer is yes.
There is still no ETA.
Follow us on Twitter of Like our Facebook page to get the latest news from our site:
@SiriHacks folgen
Share this article